How far you're moving and how much labor you're willing to do yourself will determine How Removalists Charge Per Hour. Cost can be affected by how much personal property you are transferring. Hire a moving company to save yourself the hassle of moving yourself and ensure that your relocation is handled correctly.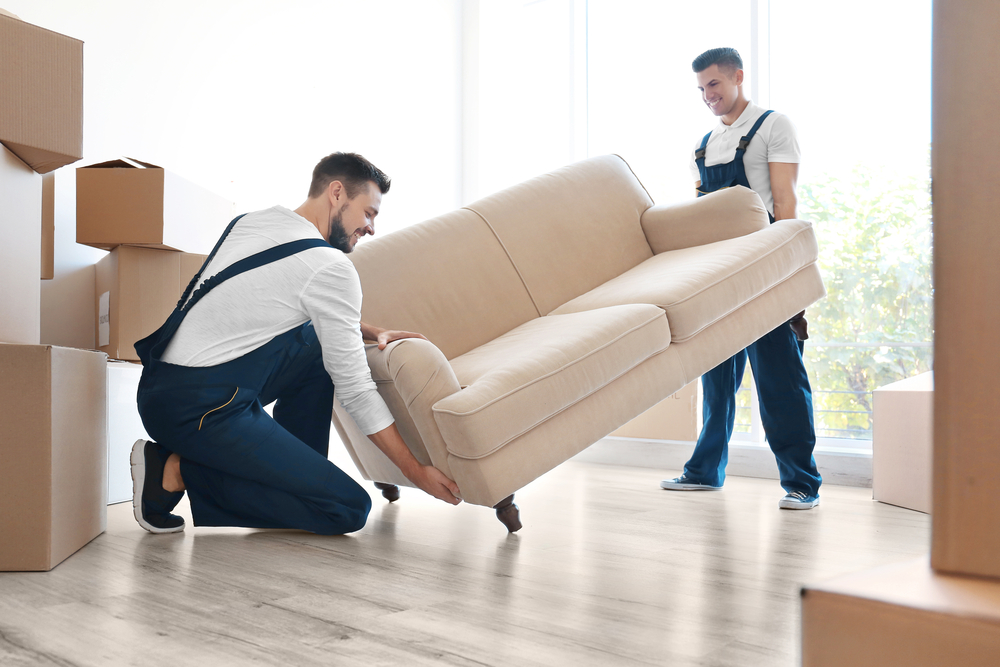 How Much Removalists Charge Per Hour? Expenses For a Typical Move
How Much Removalists in Perth Charge Per Hour? An hourly rate of $80 to $100 is typical for a two-person team of movers in a small-town move. To put it simply, the more goods you have to pack and transport, the more money you'll end up shelling out for a local moving service.
For a long-distance move, the costs are much higher. Moving over state boundaries and over a distance of more than 1,000 miles costs, on average, roughly $5,000. Some case also depends on Items including House Moving Items, Office Moving Items, Furniture Removalists, Piano Removalists, Pool Table Removalists, and other Packing items. If you're traveling long distances, expect to pay anywhere from a few thousand dollars to more than ten thousand dollars, depending on the distance and the weight of your cargo.
Do you have any ideas? How much should you budget for local moving assistance? Is it reasonable to expect to pay for local movers?
How Much Removalists Charge Per Hour? You can expect to pay movers by the hour for local relocation within a 50-mile radius. Average moving prices should fall between $80 and $100 per hour if two persons work on the relocation. Having a more extensive staff will cost more per hour, but you'll get the job done faster, so it's a win-win situation.
The Typical Price Of Moving a Three-Bedroom Home
How Much Removalists Charge Per Hour? If you're moving a three-bedroom home inside the same city, you should expect to pay between $600 and $1,000 for the service. This figure does not include additional services like packing.
Moving Long Distances is Expensive
Most moving companies don't charge by the hour for long-distance moves. Instead, you'll be charged a set rate based on the starting and ending points of your activity, as well as the total weight or volume of your household belongings. Professional movers might cost anything from $2,000 to $8,000 to move you more than 100 miles from your existing residence, depending on the size of your load.
Long-distance moves for a typical three-bedroom house are broken down in the table below.
How Much Will It Cost You In Total To Move?
How Much Removalists Charge Per Hour? A few main elements mainly determine the entire cost of moving.
Relocating a four-bedroom house will cost more than relocating a studio unit. Estimates for moving costs are given by movers based on the number of bedrooms you're relocating and the square footage of your home, but they may need to conduct a walk-through of your home to give you an exact price.
A cost may be added to your monthly rent if you live in an apartment complex with many stairs or a lack of nearby parking. Even if you live on the top floor, you'll have to pay more. The price of your home may be affected by where you live. Some city streets are too narrow for a moving truck to park. It's possible that some movers would charge you more if they have to walk more than 75 feet to the truck.
Long-distance movers must account for the distance between their current and prospective residences, as well as the associated transportation costs.
• Additional stops: If you're loading or unloading items in more than one location, such as your home and a storage container, you'll have to pay more.
• Large, heavy, or bulky things: Things like pianos, grandfather clocks, delicate antiques, and paintings require additional fees from movers. Consider the cost of additional insurance for valuable items as well. Items like vehicle batteries, pool chemicals, and perishables won't be moved by moving companies. Personal valuables such as family portraits and ancestral jewelry should also be carried on your own, they advise. Consider arranging your transportation arrangements for these items because it's challenging to set a price on them.
Exactly How Much Removalists Charge Per Hour
How Much Removalists Charge Per Hour? If you add on additional services, you will be charged more for local and long-distance moves.
If you want your movers to pack and unload your home, you'll have to fork over an additional $300 to $500 for this service. By the hour, you'll be charged for labor, and you may also have to pay for other goods. The additional expense may be worth it if you don't have to pack up your house yourself, saving you time and frustration.
Be sure to account for the expense of storing your belongings in a storage container or a storage unit in your overall moving budget. When you require storage, it can be a convenient alternative, but depending on the size of the team or container you need, you should expect to pay anywhere from $50 to several hundred dollars per month.
The cost of moving insurance protects you financially if your possessions are damaged or lost during the relocation. The cost of moving insurance with full-value protection ranges from 1 percent to 5 percent of the insured goods' value. Moving insurance might cost anything from $100 to $500 for a ten-thousand-dollar inventory.